(Written by AZUL: August 20, 2023)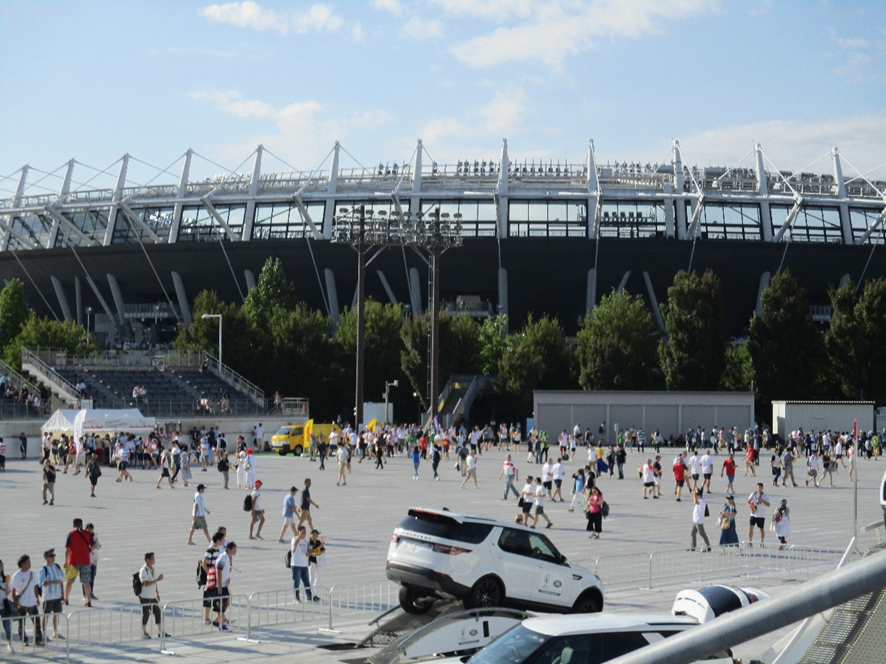 Finally, RWC2023 will be held in France starting September 8, 2023.
At first, I thought I would be watching the games on TV at home in Japan, but when I entered a sweepstakes sponsored by Asahi Beer, I was lucky enough to win tickets to the RWC2023 match between Japan and Chile in October 2022, and I will be going to France.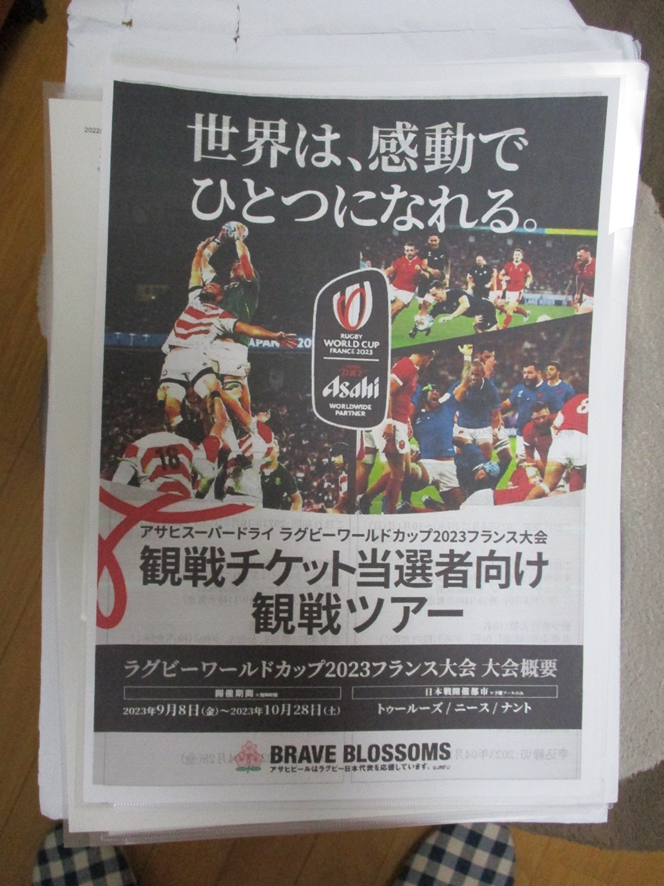 I was delighted to win, but in the end, I only get one ticket for one match in the sweepstakes. The price is about 20,000 yen for two people, so about 40,000 yen.
And the tour for winners of the match tickets prepared by a travel agency, shown in the picture above, is absurdly expensive. Without tickets, they arrive in France two days before the match, stay three nights, and come back, but it costs about 600,000 yen. Too expensive for a ticket. And I checked by myself. If I booked the airline ticket and hotel (4 nights) by myself, it cost only 300,000 yen. Hey, travel agencies must be making too much money.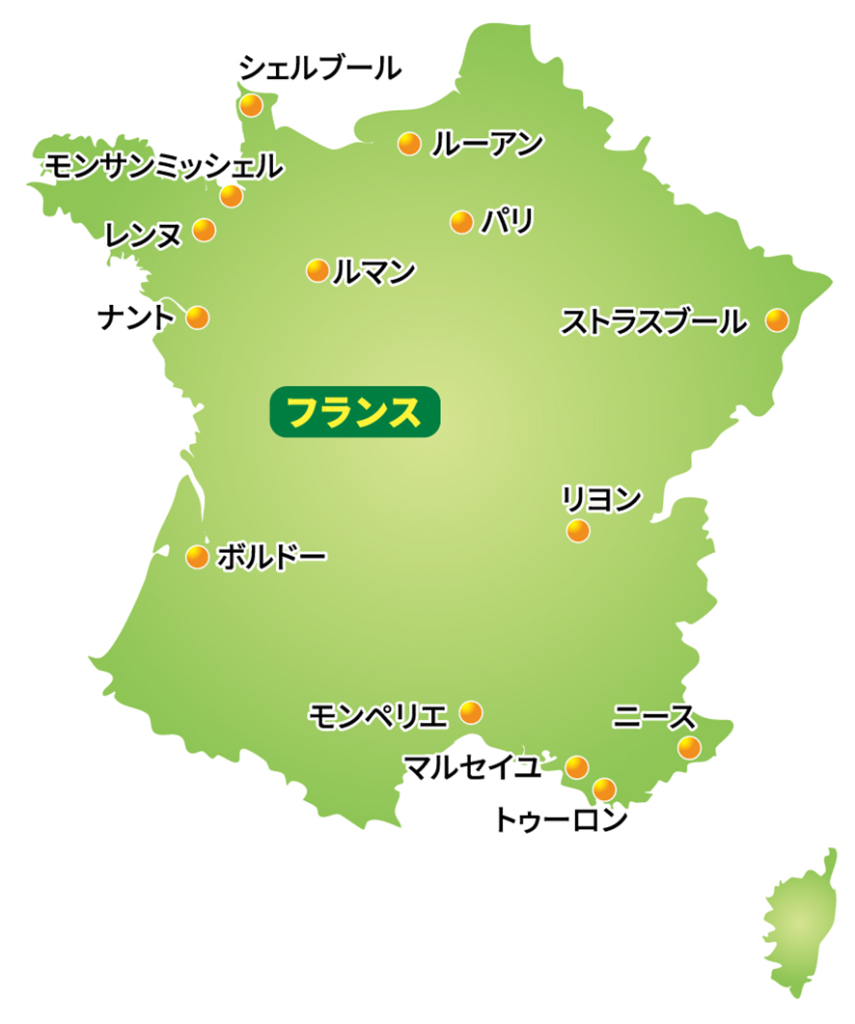 This time, I will stay in Toulouse, which is located in the south of France. It is not shown on the map above, but it is near Montpellier.
The photo above is of the center of Toulouse. The Japanese national team's camp site will also be set up in Toulouse, and my expectations are high.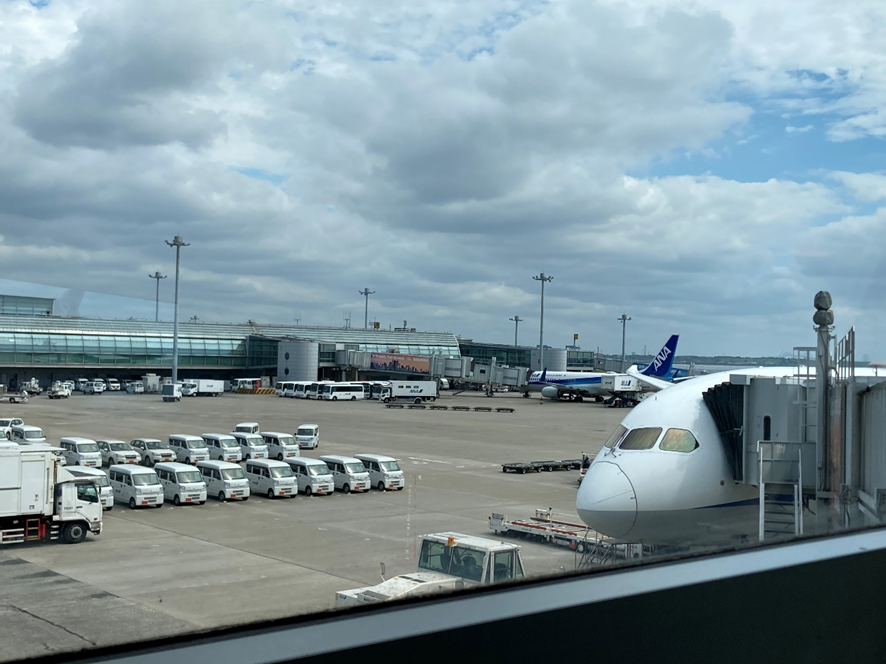 When I won the ticket for 2022, I was worried that I would not be able to go to France because of the uncertainty about the new Corona response, but I am glad that the situation has improved.
The availability of tickets for RWC2023 improved dramatically in this August.
Until July 2023, tickets for RWC2023 were almost nonexistent on the resale market, but as of August 10, tickets for most matches are available at fixed prices. If I had known this was going to happen, I would not have had to pay two to three times the normal price for an expensive tour.
I will be going on this tour to France with a friend, and since we have some time left in our schedule, we have decided to watch one more game on September 10. The other match is England vs. Argentina. The venue is Marseille.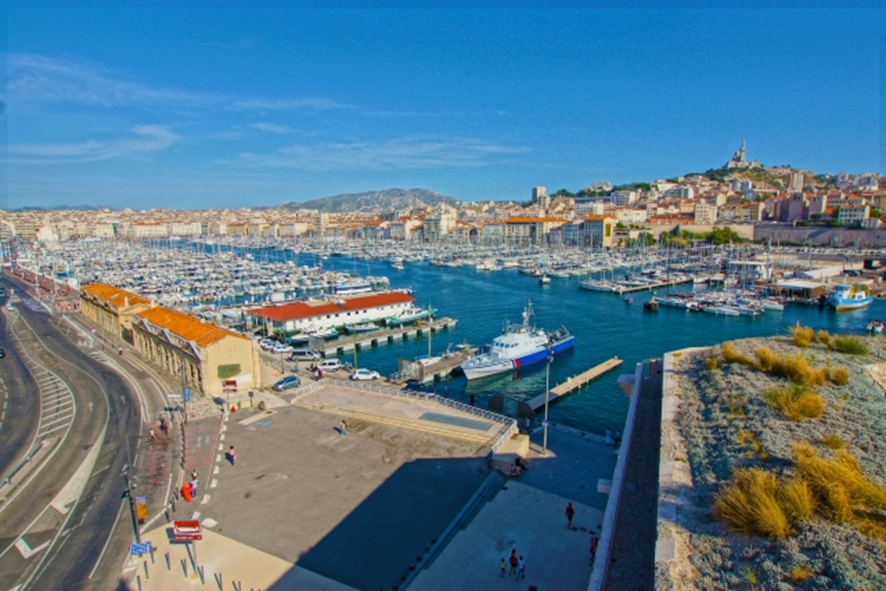 The ticket I bought is a Category 1 ticket for England vs. Argentina. The price was 300 euros per ticket. I looked for a hotel in Marseille, but the price was seven times higher than a week ago, so I decided to give up my stay in Marseille and take an express bus back to Toulouse at night.
Let us check the current world ranking of rugby by country.
| | |
| --- | --- |
| World Ranking | 2023.9.2 |
| 1 | Ireland |
| 2 | South Africa |
| 3 | France |
| 4 | New Zealand |
| 5 | Scotland |
| 6 | Argentina |
| 7 | Fiji |
| 8 | England |
| 9 | Australia |
| 10 | Wales |
| 11 | Georgia |
| 12 | Samoa |
| 13 | Italy |
| 14 | Japan |
| 15 | Tonga |
| 16 | Portugal |
| 17 | Uruguay |
| 19 | Romania |
| 21 | Namibia |
| 22 | Chile |
Compared to the previous tournament, the gap between the top and the bottom seems to have narrowed. This raises expectations that we will see many more heated games when the tournament begins.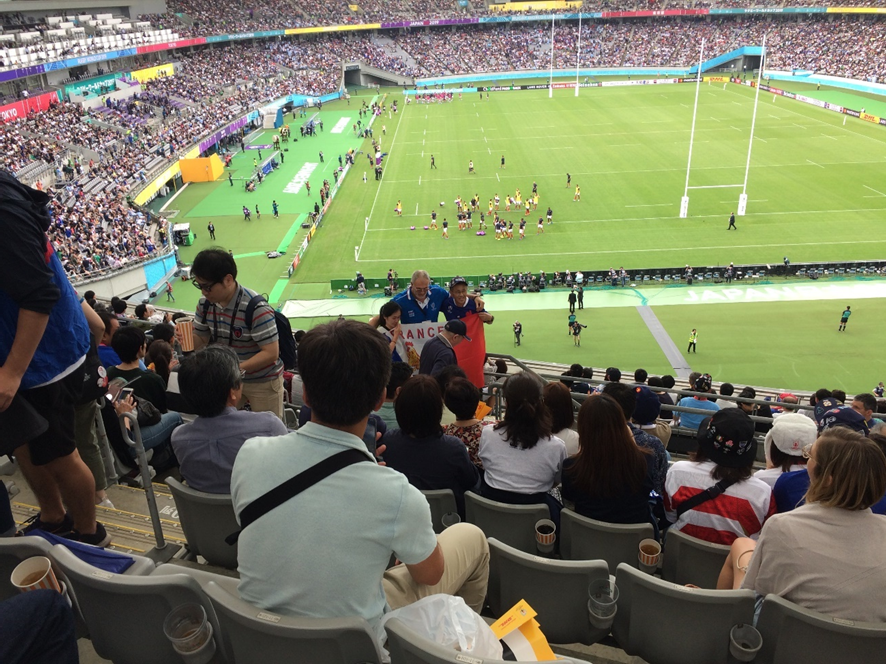 The preliminary pool pairings for this year's RWC2023 are as follows
Pool A:
New Zealand (4th)
France (3rd)
Italy (13th)
Uruguay (17th)
Namibia (21st)
Pool B:
South Africa (2nd)
Ireland (1st)
Scotland (5th)
Tonga (15th)
Romania (19th)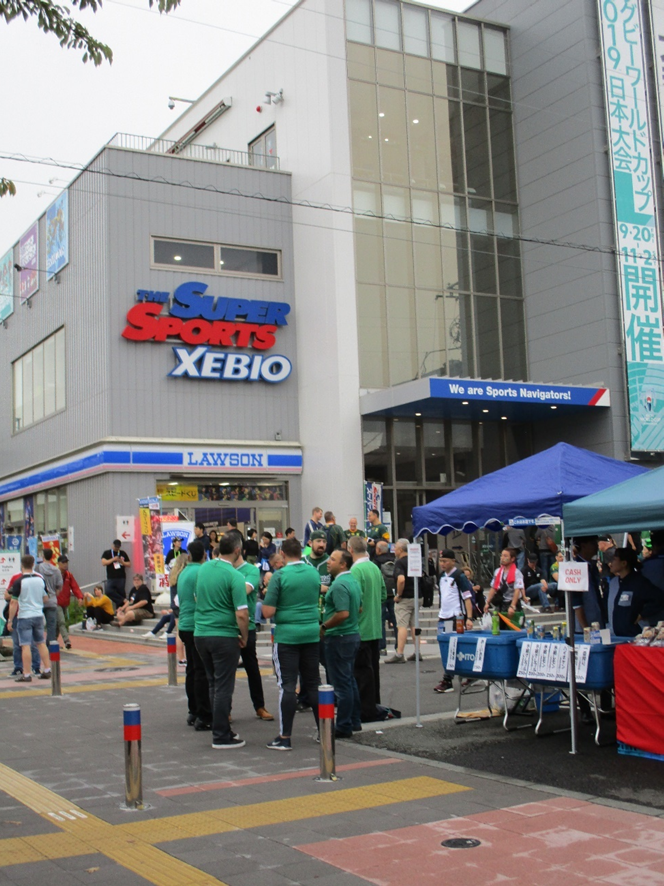 Pool C:
Wales (10th)
Australia (9th)
Fiji (7th)
Georgia (11th)
Portugal (16th)
Pool D:
England (8th)
Japan (14th)
Argentina (6th)
Samoa (12th)
Chile (22nd)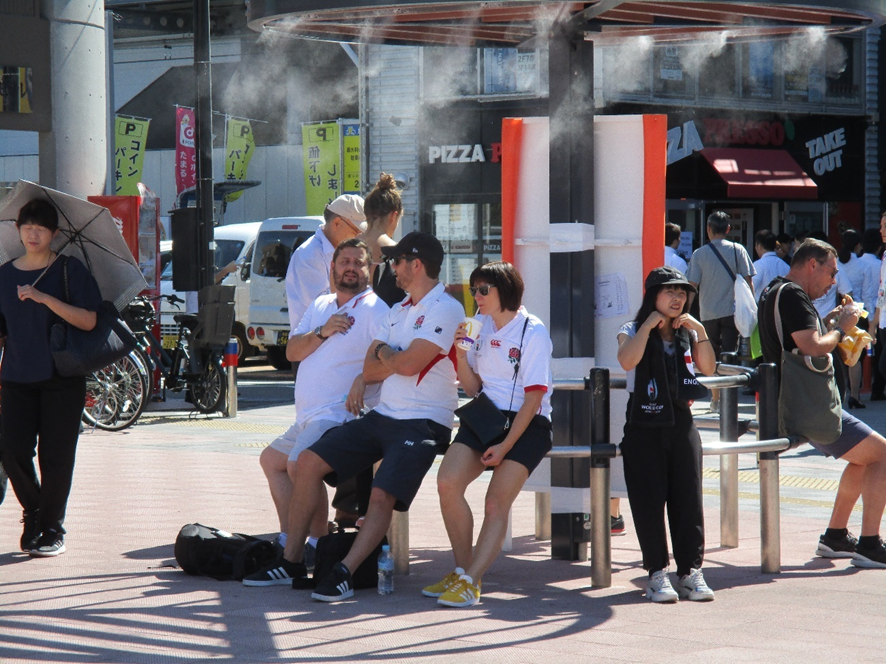 Let's take a look at the participating countries in Pool D, the qualifying round to which the Japanese team will belong.
First, let us introduce the participating countries.
England (World Ranking=8th):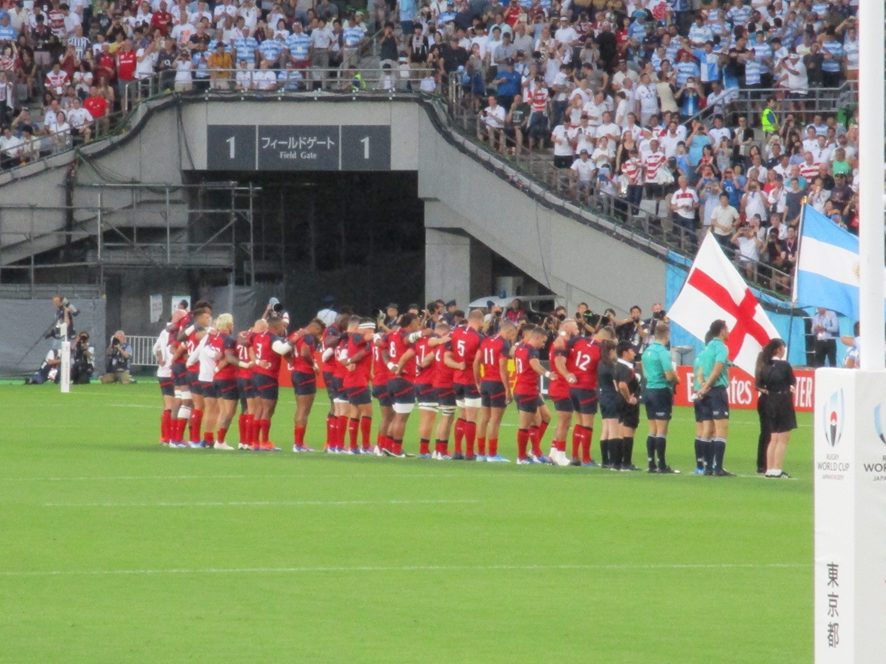 The runner-up of the last RWC, England has one championship and three runner-up finishes in the RWC, a record befitting the home country of rugby. However, even such a powerful nation has suffered a bitter defeat in the qualifying pool of the RWC 2015, which was held in their home country. This year's national team, as indicated by its current world ranking, has been a lost cause. In the last test match, the team suffered its first ever defeat against Fiji. It also hurts too much that the team's mainstays, SO Farell and No.8 Vunipola, were shown red cards in the matches just before the start of RWC2023, and are unable to play in the first and second RWC2023 matches against Argentina and Japan, respectively.
Argentina (World Ranking #6):
Nicknamed Los Pumas, Argentina is a strong team representing South America, and has made the most progress in the RWC in recent years, finishing 3rd in 2007 and 4th in 2015. They are expected to finish first in Pool D this time as well, having defeated a number of top-ranked teams in their previous test matches. Their first match against England will be the most difficult of Pool D.
Japan (World Ranking: 14th):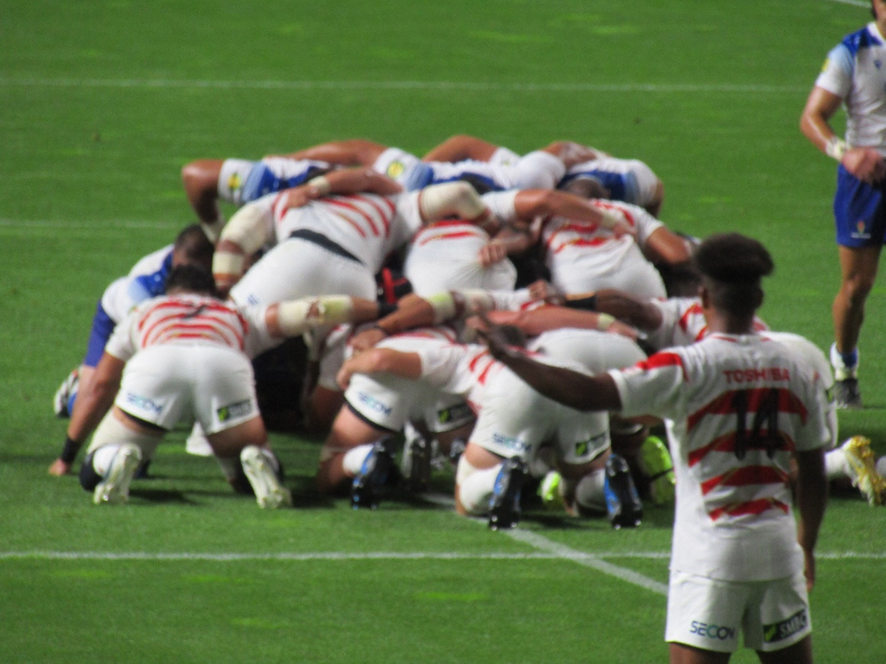 Japan made a breakthrough at the last RWC 2019, finishing in the top eight, and is expected to make another leap forward at RWC 2023, but they have lost their last six test matches, winning one and losing five, and have finally fallen to 14th in the world rankings. Hopefully, Japan's performance in the previous tournament was also dismal, as the team's last test match was a disaster. In other words, Japan's national team is strong in the competition, but their performance is not good enough. The only way to change this reputation is to achieve a great result in the real tournament.
SAMOA (12th in the world ranking):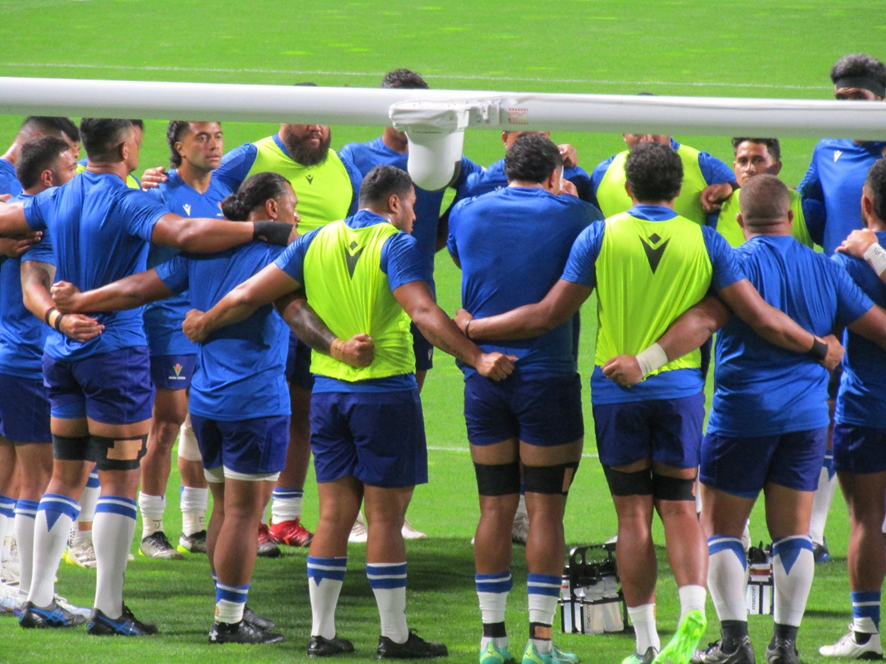 This team has made a dramatic leap forward this season, benefiting from the recent revision of the World Rugby National Team rules and their success in strengthening through participation in Super Rugby, the world's strongest league. In their most recent test match, they defeated Japan's national team, and then went on to play Ireland, ranked No. 1 in the world, with a close score, albeit with a loss. With their best finish in recent years, it would not be surprising to see them reach their first final tournament since 1995.
Chili (World Ranking: 22nd)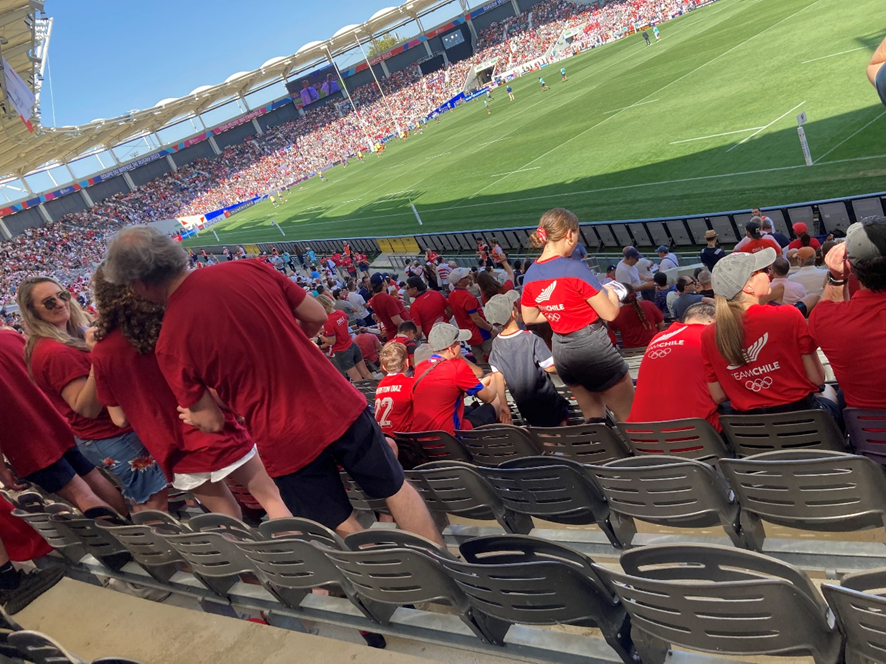 Chili is making its first appearance in this year's tournament, having qualified for the RWC 2023 qualifiers by defeating North American powerhouses United States and Canada. The team, nicknamed Los Condores, will be joined in the tournament by Argentina and Uruguay, in addition to Chile, and is expected to be a breakthrough for rugby in South America. What kind of rugby will they show us?
Let's get ready for the RWC2023 France!
**********************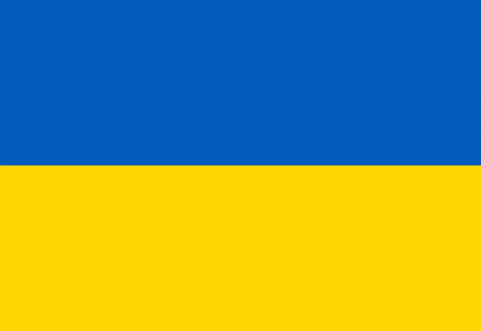 Stop the war.
Peace to Ukraine
*************************